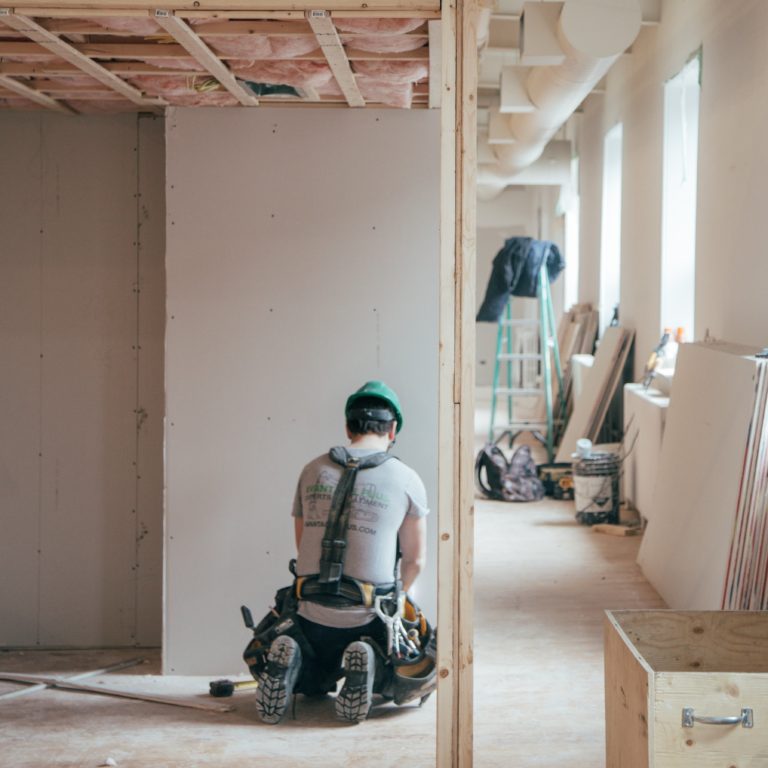 QUESTION: My husband and I purchased our first home right after we were married. Of course, we were thrilled at first, but now that we have been living there for five years, we keep finding construction defects. For example, last time it rained, there was a huge roof leak and it damaged some of our imported furniture. We called a roofer, and he said the roof was improperly installed and quoted us $15,000 to fix it! Also, there is now a crack forming in our living room wall and we are very worried. We contacted the builder and they told us we are "out of warranty," and refused to do anything. What do we do? Should we sue?
ANSWER: You can sue, but lawsuits are generally a last resort. In fact only around 5% of all legal disputes actually end up being tried by a judge or jury. That said, the threat of eventual litigation can often inspire your builder to help you if they have otherwise refused, so simply initiating the process can be very effective. And builder warranty periods notwithstanding, Arizona law gives you 6 years to sue for a breach of contract, generally, under A.R.S. § 12-548, which is limited to a maximum of 8 years for construction defects under breach or implied warranty (unless a defect is not discovered until after the 8th year, in which case, 9 years) under A.R.S. § 12-552.
You'll want to follow all applicable Arizona law as you pursue your claim against your builder. If you do not, and you do ultimately end up in court, your case may be dismissed, and you may have to pay legal fees to the other side.
QUESTION: But we are the victims, here. How can we be responsible for their legal fees?
ANSWER: Arizona enacted a set of laws in 2002 (revised in 2015 and 2019), collectively known as the Purchaser Dwelling Act ("PDA"). The original purpose of the PDA was to limit the proliferation of construction defect litigation that was jeopardizing the construction industry. The new law created certain steps homeowners must take before initiating a construction defect lawsuit. These steps are meant to give builders a chance to inspect and repair defects before facing litigation.
Most significantly, the PDA has a "notice of claim" provision, which requires that you let the seller (i.e. builder, general contractor, etc.) know about the defect(s). You also must include "reasonable detail," such as the street address of the home, an itemized list describing and locating each defect and the damage that has, or is likely to, result from it. The seller will very likely look for any "defects" in your notice, and will use them against you to try to buy themselves more time, or get out of liability altogether if the matter goes to court.
EXAMPLE: In Boschee v. TW Lewis, because an Arizona couple failed to follow the PDA's notice of claim provision when they sued their builder, the court ruled in the builder's favor. The court also ordered the couple to pay the builder $48,394.50 in attorneys' fees. The couple's later appeal was unsuccessful. The legitimacy of their case against the seller notwithstanding, their failure to follow the PDA determined the outcome.
QUESTION: That seems unfair to me. So the builders got off on a mere technicality?
ANSWER: That is one way of looking at it. But builders also have obligations under the PDA. You have to send them a notice, but they have to appropriately respond to it, or they can also be penalized.
EXAMPLE: In Zelkind v. Del Webb in2014, Del Webb ("Pulte") was sued by hundreds of Sun City homeowners after it unilaterally rejected their PDA notice. Rather than making any offer to the homeowners, Pulte said their notice was "unconscionable" and in violation of the "spirit and intent" of the PDA, because it failed to grant them an extension of time to inspect and repair the large volume of homes described in the notice. A week later, the homeowners filed suit.
The jury found for the homeowners in the amount of $4.1 million, and the judge ordered Pulte to pay them more than $6 million in attorneys' fees, expert fees, and costs. This was because Pulte had not made a valid offer to the homeowners in response to their PDA notice, making the homeowners the "successful party." Pulte also lost on appeal.
QUESTION: I see, so it goes both ways, at least. So, what happens next, after we send our notice?
ANSWER: If the seller responds, they have the right to inspect the defect(s) and offer to repair or replace, pay to have someone else repair or replace, or offer you money as compensation. While you may accept or reject a seller's financial offer, the seller does have a right to repair or replace any defects, and you must allow them the reasonable opportunity to complete their intended corrective work before filing a lawsuit or initiating a dispute resolution process. Hopefully, they will fix your issue and you will be able to enjoy your home.
QUESTION: Ok, so what if they do their work and it is still not fixed?
ANSWER: In many cases, there will be a settlement negotiation back and forth between you and the seller. After any repairs are complete, if you are still not satisfied, you can initiate a lawsuit. Sometimes people do actually end up in court, but this decision should always be made with the help of an attorney who is experienced in construction defect cases. The pre-litigation negotiation phase is important, because if, for example, the seller offers you $20,000 to settle, and you reject it, and you later win in court but are only awarded $19,000, you may be considered the losing party under the PDA's fee provision, and may have to pay the other side's fees. In other words, you could end up paying more in fees than you win.
QUESTION: What, that is crazy! Why is that the rule?
ANSWER: Because the PDA was written to reduce the number of lawsuits. One way to achieve that end was to encourage parties to settle their disputes before going to court. The attorneys' fees section of the PDA is designed to help ensure that a party will not be inadvertently rewarded for rejecting a reasonable settlement offer, and ensures each party will base their settlement decision on the strength of their case before bringing it to court. Of course, if the seller offers you less than what you eventually win, they can also be ordered to pay your fees.
If you purchased a home in Arizona and later discovered defects, our Tucson attorneys will guide you through the process, advocate your position and skillfully negotiate the best possible outcome for you.
For more information, call us at 520-297-4411 or click on the CONTACT US link.
September 2019. Please note: this article is not intended to, nor does it, constitute legal advice, and is for informational purposes only. To obtain legal advice, please consult a qualified attorney.