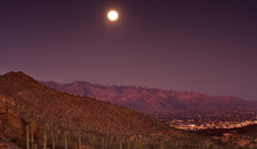 Real Estate Attorney in Tucson
Have you just purchased a home and found that it is not all it was represented to be? Or maybe it's near the end of the month and you just discovered that your commercial tenant departed over the weekend leaving you with an empty space and a lender who expects its payment by the first of the following month. If you find yourself in one of these situations or another real estate related predicament, the Brei Law Firm and our team of Tucson real estate attorneys can help. Our firm represents individuals and entities in real property disputes including Failure to Disclose Defects, Misrepresentation, Fraud, Evictions, Lease disputes, Lending and Foreclosure matters, Neighbor disputes, Injunctions Against Harassment, Homeowner/Association disputes, Boundary disputes, Title defects and Professional Malpractice. We represent Buyers, Sellers, Homeowners, Commercial Property Owners, Landlords, Tenants, Lenders, Borrowers, Homeowners' Associations, Brokers, Agents, Appraisers and Surveyors.
In addition to matters that require resolution in the Court system, the Brei Law Firm also provides representation to parties who develop, invest in, buy, sell and lease real property. Whenever you are involved in a real estate transaction, whether it's signing a lease, buying a home or investing in a commercial building, you should consider retaining counsel. Often times, people do not think about hiring a lawyer until after the transaction closes and they realize an important detail has been overlooked. To avoid that situation, think about retaining a lawyer on the front end of your real estate transaction so as to avoid the potential for a future dispute.